Speaker Series: Our Year at Killara Farm
2019-11-19 7:00 pm- 8:30 pm
Location: Guides Classroom, VanDusen Visitor Centre
Christine and Michael will talk about their time on Killara farm and how the book evolved into yet another shared experience.
From 1993 to 2006, Christine Allen and Michael Kluckner lived on a 9-acre farm in the Fraser Valley. During this time, Christine kept a series of journals documenting the development of her 1-acre garden, as well as observations on the lives of the domestic and wild animals that shared their land. These journals, enhanced by Michael's evocative paintings, became the basis for A Year at Killara Farm, which will be available for sale at the talk.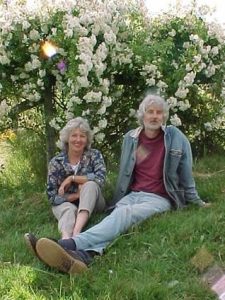 Learn more and register here!